Past Events
1. I Ching seminar
by Shantena Sabbadini and Cruz Mañas. 8th October 2017, Bolonia, Italia.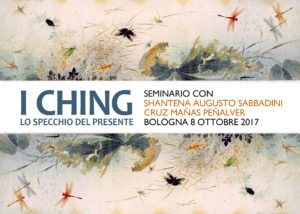 2. Counscious simplicity retreat: how to live a simple life from the experience of Unity
Autumn 2016, at Sangchen Norbu Ling, Teruel. Spain. With Cruz Mañas and Ngawang Wangjor, Buddish Master of Sakya Tibetan School. Founder of International retreat center Sangchen Norbu Ling, at Monroyo, Teruel. Master of Tibetan Shi Ne Reiki. Gestalt therapist.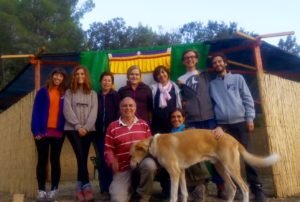 What some people said about the seminary (in Spanish):
"Una sensación de Paz, observando y tocando, disfrutando de un sencillo momento Eterno"
"Sobre la Tierra, desde el árbol, la rama, un fruto, en mis dedos su piel es la mía.
Gracias. Es más dulce mi boca, más brillantes mis ojos, y son más grandes mis manos, y más tiernas, y mi
corazón se nutre. Todo lo que eres soy, y seré yo siendo tú"
"Tal como este alimento ha servido para ser parte de mi existencia, pueda mi cuerpo una v ez separado de este yo ser alimento y vida para otros seres"
"Soy rueda y ruedo y fluyo. Y al rodar cambio y al cambiar me expando y al expandirme me
elevo y al elevarme entiendo, y al entender, desaparezco"